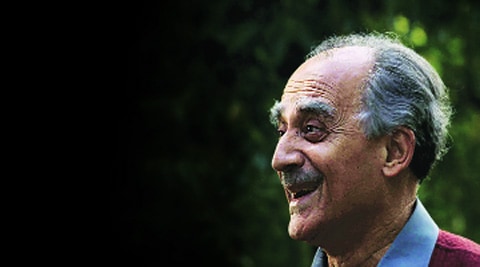 Shourie says of Modi while outlining what a CM-PM partnership could possibly mean.
Whether it is changes in labour laws, or the restrictive Agricultural Produce Market Committee Act, or several others, the standard argument against reform is that, since the laws are on the Concurrent List, states cannot change them till the Centre does. And that, in a fractured Parliament, isn't going to happen.
Not true, says former NDA telecom minister Arun Shourie, and points out that, should he wish, a Narendra Modi — were he to become Prime Minister —can bring about genuine federalism and allow the more progressive states to change their laws.
In the case of industrial disputes, says Shourie, the argument is that till the Centre raises the ceiling — firms with more than 100 workers require government permission to fire workers or shut down — the states can't follow suit. "Everyone is reading Article 254(1) of the Constitution … But 254(2) allows the state legislation to prevail provided the President gives his assent — that just means a Modi government has to be in favour of it".
Why should a Modi wait to try and change the Central law — the electoral arithmetic in the Rajya Sabha won't allow him to — asks Shourie, he should simply allow a Maharashtra or an Andhra Pradesh to propose a changed law for themselves and get the President to give his assent.
"A few states will start, the rest can follow later", says Shourie, while pointing out that a Modi prime ministership will focus on raising India's Doing Business ranking. "Your complaint", Shourie says of Modi while outlining what a CM-PM partnership could possibly mean, "was that the Centre did not clear several of your laws, don't let that happen to others". "Just say that any state which will come up with a provision, a law, that makes it easier for India to compete with South East Asia … that law will be allowed to be passed by the Centre."
While outlining other possible agenda items for Modi, Shourie says, apart from appointing ministers of impeccable integrity ("many tough decisions are needed … you don't want people casting aspersions"), Modi has to select all important secretaries to the government himself — "Manmohan Singh allowed the ministers to choose their secretaries, and they remained beholden to their ministers, many of whom were governments in themselves". To being with, get these secretaries, Shourie says, to give you a list of things that can be done without needing to go to Parliament.
"You complain that PSUs or PSU banks are badly run because the directors on board don't do a good job … Where does Parliament come into that? The Railways are not building a few hundred km of track to help evacuate coal … where does Parliament come into that?", Shourie asks with a flourish.